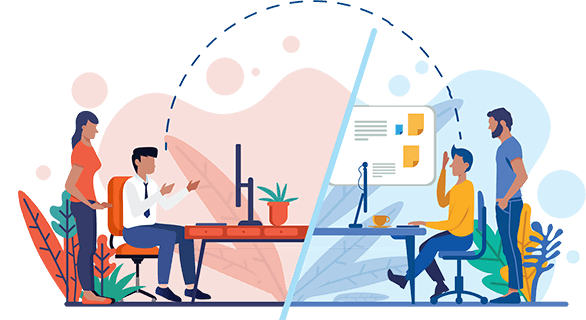 VideoMeet is an Incredible way of teleconferencing, telecommuting, distance education, and social relations. VIDEOMEET allows users to initiate and experience high-definition (HD), multi-point audio/ video collaboration without dedicated telecom networks. Even a phone without the SIM card will work with the Wi-Fi internet.
It makes communication easier & secure with employees, teammates, partners, and customers. With VideoMeet high quality video and audio conferencing, you can collaborate with colleagues, give presentations, perform product demonstrations, and deliver companywide messages up to 100+ participants
Meetings

Personalized
Meeting Rooms

Business IM

Live Streaming

Conference
& Webinar
Key Benefits
A Made In India Product

Connect & Collaborate
Securely with anyone, anywhere.

Amazing HD quality
and reliability.

Host companywide meetings
Conference & trainings

Reduce travel and
operational costs.